Sally Fisher - Artist and Illustrator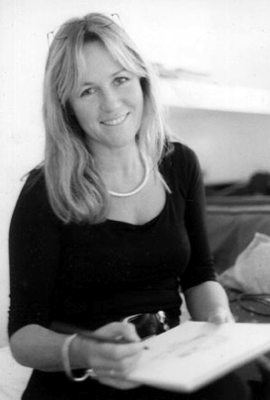 Thank you for visiting my website.
I like to paint in all media and find it very refreshing to paint in different ways, always learning more and discovering different expressions. I am fascinated by the tools and the tangilble ingredients of paintings and finding a beauty in mark making, energy and surface quality as well as content and feeling.
Whilst I find colour and light to be some of the most stimulating factors, all the key ingredients of composition, structure, tone and 'presence' are essential. I work from an inner motivation be it stimulated by the outside world - seeing beauty in the unusual, mundane or so-called 'ugly' or in the extreme vibrancy of nature in all it's moods. My most successful and meaningful work happens when I connect to the inherent and universal creative 'stream'. This teaches me whilst I learn.
I have worked as an artist since childhood, being influenced by my mother always painting around me. I went to Amersham Art School in the 1970's and was lucky enough to be taught the rigorous disciplines of life drawing. I taught the 'Anatomy Life and Movement' life class at the Working Men's College, London and continue to teach life drawing in Devon and in Marlborough Summer School.
I also teach water colour, pastels and acrylics and hold workshops and demo's for Art groups in London and Devon. I have a passion for teaching as I believe painting and drawing can be enjoyed by so many and are wonderful ways to connect to something very profound inside us.